Full-Service Emergency Water Damage Restoration Company
And Emergency Flood, Storm Fire, Mold & Sewage Cleanup
Revive Water Damage Restoration
When an emergency strikes there is one company that you want by your side. Since 2006 Revive Water Damage Restoration has been a full-service property damage restoration company that provides top-notch work and truly cares about getting your emergency situation resolved as fast as possible so you can get back to normal. We work with both residential and commercial property owners. Our name would indicate that we specialize in water damage and we do. But we are also the best in the business when it comes to dealing with flood damage, mold remediation, sewage cleanup, damaged contents, and even fire and smoke damage. We only work with IICRC-certified technicians who are highly trained with years of on-the-job experience.
We Are The Partner That You Want To Call When The Unexpected Happens When You Find Yourself In The Middle Of An Emergency

When companies 'claim' they are 24/7, we all have our doubts. We 'ARE' actually 24/7. Call us at 3 am or 3 pm, we will be here ready to help you! Day or night!

While you're still on the phone with us we're already on the way to you. We're there within 60 minutes or less! Minutes count, we don't waste any time.

We have very fair and competitive pricing. Not everyone has insurance. We make sure that the price we quote you is fair, competetive and reasonable.
Satisfaction Like No Other

When you call us with a problem. It's the one and only phone call you'll need to make. If it's water, fire, mold or construction we can help you fix it!

We don't just work for you. We work WITH your insurance company. We make the process as simple as possible during an already stressful situation.
We're Avaliable 24/7 for Emergency Callout
Disasters Don't Have Business Hours

When They Happen - We'll Be There With 60 Minutes
If you are facing any emergency or disaster situation we can help. While our name might indicate that we mainly deal with water damage. We are a full-service restoration company. If it's to do with water, floods, mold, fire or anything else that requires damage restoration we can help.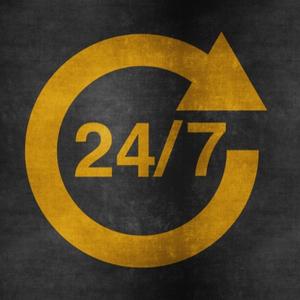 We are avaliable 24/7 for emergency services to help with water, flood, storm, fire, and sewage damage or cleanup. Our team of experts are available 365 days a year to help you with any emergency restoration needs.
We offer water damage restoration services around the clock. We have a team of experts who can help you clean up and repair any water damage in your home or office. When time is of the essence we're here for you.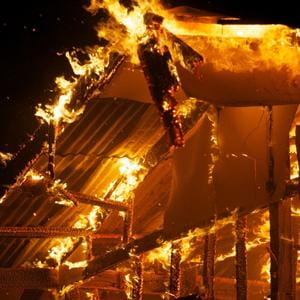 After a fire you need fire damage restoration ASAP. We can help you recover from the aftermath of the damage done by a fire. We will work with you to get your home restored and rebuilt back to its original pre-burnt condition.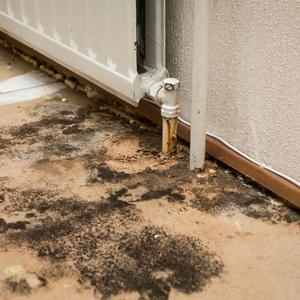 We offer a full range of mold removal services, from inspection and removal to remediation and cleanup plus dehumidification. We use the latest equipment and techniques to get rid of mold quickly, effectivetly and safely.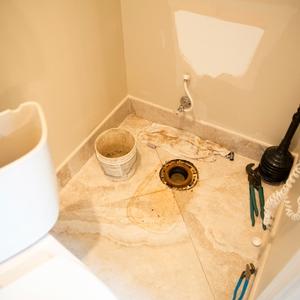 We clean up and restore properties that have been affected by a biohazardous sewage backups situation 24/7. We remediate any associated water damage and remove any odors that came along with the sewage spillage.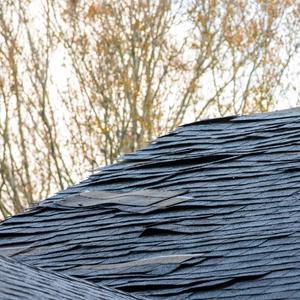 We offer storm damage repair and restoration. Storms can damage roofs, blow out window, water can damage in inside of a home and more. We can fix everything to bring your storm damage home back to livable conditions.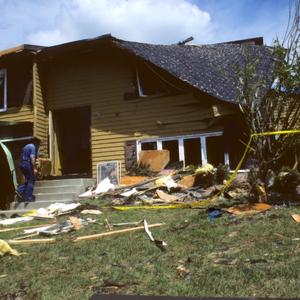 When disaster strikes, reconstruction restoration is essential. We offer full-service home damage restoration for properties affected by fires, floods, wind, storm, water, sewage, mold damage and more.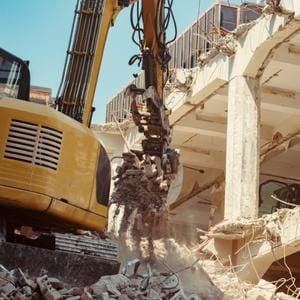 We offer commercial disaster restoration services that are designed to help your business recover from any type of emergency so you can open your door again ASAP. From water, fire, flood, storm, mold and wind damage.
We Cover All Central & South Florida
Our restoration services spans a large service area that covers all of South and Central Florida. Our main offices are in Orlando, Tampa, St. Petersburg, Boca Raton, Miami, and Fort Lauderdale. We also have smaller depots across countless other cities in Florida. Making us one of the largest restoration providers in the state.
What Do Our Customers Say?
I was anxious when I made the decision to have my attic examined. Revive arrived and performed a complete examination. The inspector was extremely knowledgable and spent the required time explaining and responding to all of my inquiries. I got a written report with illustrations and details. Before they came and completed their remediation, they gave me a thorough list of what I needed to have done. Service, scheduling, and communication all went off without a hitch. Knowledgeable, kind, and tidy employees. They're great, and I'd use them again.
Revive Restoration discovered me entirely by mistake. They showed up at my house when they were working on my neighbor's unit asking if they could do a few mold inspection as they were under the impression mold has got into my unit also. Lucky for me, they did. All of their team members worked together to make an awful situation suitable after finding both water damage and black mold. The owner will happily point you to the appropriate approach when dealing with insurance providers and will walk you through the entire remediation procedure. They did a fantastic job of keeping in touch throughout the entire process, even after hours when the insurance company procedure was taking forever. Everyone on this team, from the senior members to the newest, genuinely cares about the issue and works rapidly to create a "livable" normal situation.
Revive was recommended to me by my plumber. They were on time, knowledgeable, friendly, and professional. They swiftly and effectively removed the water from our home. I also liked their willingness to collaborate with our insurance provider to make the process go as smoothly as possible for us. I strongly suggest them to anyone who finds himself in this circumstance.
We spotted a sizable water stain on our living room ceiling. Our insurance agent quickly submitted a claim, and a few days later, Revive Restoration was at our house evaluating the water damage. With the use of a water meter, Revive discovered significant moisture build-up above the ceilings of our living room and guest bathroom. Even though there hasn't been an issue, he even searched other sections of our house just to be safe. And to prevent the demolition debris from entering the remainder of our house, he set up a significant amount of protective plastic. Then, the entire flooring inside the house to the damaged rooms was covered with thick paper. Of course, the insulation needed to be removed because it was damaged. Overall, Revive had an extremely difficult and complicated mitigation procedure. They were very amazing, competent, professional, and nice.
I've never had the pleasure of working with a truly outstanding company. The owners are attentive and constantly aware of what is going on. They are really mindful and did a fantastic job dealing with our insurance company to have our reimbursement covered (so that I didn't have to). Each person we met with at the company was helpful, courteous, and a pleasure to work with. I strongly recommend this business.
Daniel Mitchell
2023-05-18
After I contacted Revive Restoration for water mitigation, they were able to come over to my property quickly to examine the situation. They were highly professional and completed everything on schedule. Always on time and working effectively. My schedule is not ideal for having somebody come work at the house because I work nights at the hospital, but they were able to adjust and show up later in the day. They performed an excellent job of setting things up, communicating with the insurance company, and ensuring that the demo went as smoothly and effectively as possible. Having just recently moved into my home, it was upsetting to have to file a claim with my insurance for water damage. However, they did an excellent job of making the process as stress-free as possible. Great individuals and a fantastic company.
Lauren Edwards
2023-05-17
Revive was really timely, efficient, and professional. The staff was fantastic to deal with and kept us updated every step of the process. This firm comes highly recommended.
We had our sewer restored at random. We hired a competitor to clear the obstruction (we wish we'd heard about sewer rejuvenation professionals sooner). They informed us that a tree root had grown through our sewage pipe. They charged us an exorbitant fee to fix the line. We opted to obtain another quotation, and thankfully, our friends suggested Revive Water Damage Restoration. From the beginning, they were a pleasure to work with. Communication is excellent and timely. He gave us excellent advice and immediately repaired our sewage line. We cannot speak highly enough about Revive Water Damage Restoration. This company will be our first and last contact.
When I had a plumbing problem that completely ruined my house, I hired this company for water mitigation and restoration. They moved out my damaged things, send notifications before they come and finished their job whic was nice as I was out of state when this took place. They discussed with me each step so that I was informed of what to anticipate and how to handle the next phases in this process. They are professional, and if you hire them, the work will be done correctly, promptly, and to your great satisfaction.
Nelson Fiorini
2023-05-10
The pipe in my toilet burst. In response to our call, Revive Water Restoration dispatched two superheroes who immediately placed me at ease while identifying the problem. They were fantastic! Professional yet approachable. They knew what they were doing and took delight in their job. They took excellent care to minimize the impact on the remainder of our room. The problem was resolved in a short period of time. Revive Water Restoration is highly recommended.
On Call 24/7 Emergency Response
Water - Fire - Sewage - Mold - Storm
Since 2006 Revive has helped thousands of homeowners and businesses in restoring their properties. From Flood, Storm, Sewage, Water, Fire, and Mold. We do it all. We're 'the' full-service restoration company that you want by your side when disaster strikes.
Once you call us, it's the only phone call you will need to make. There will be no need to organize other contractors. As a restoration and construction company, we will see your restoration right through until you can step back into your property.
We only work with the best. Each technician we work with has years of experience and is at the top of their field. We give you that "old-fashioned customer service" and are not happy, until you are happy.
Call Now if you Require Assistance